STUDIO
Your own private bedroom, equipped with a 2-metre long single bed, a 43" smart TV, a vanity and hidden storage to maximize space. Cozy, compact and budget-friendly, it's the perfect option for those who crave privacy and independence!
Max. capacity: 1 person
- Studio (9 sqm)

Comfy bed / Desk / Under-bed storage

Smart TV / High speed Wi-Fi

En-suite bathroom

Storage rack / Wardrobe

Microwave / Kettle / Bar Fridge

Power sockets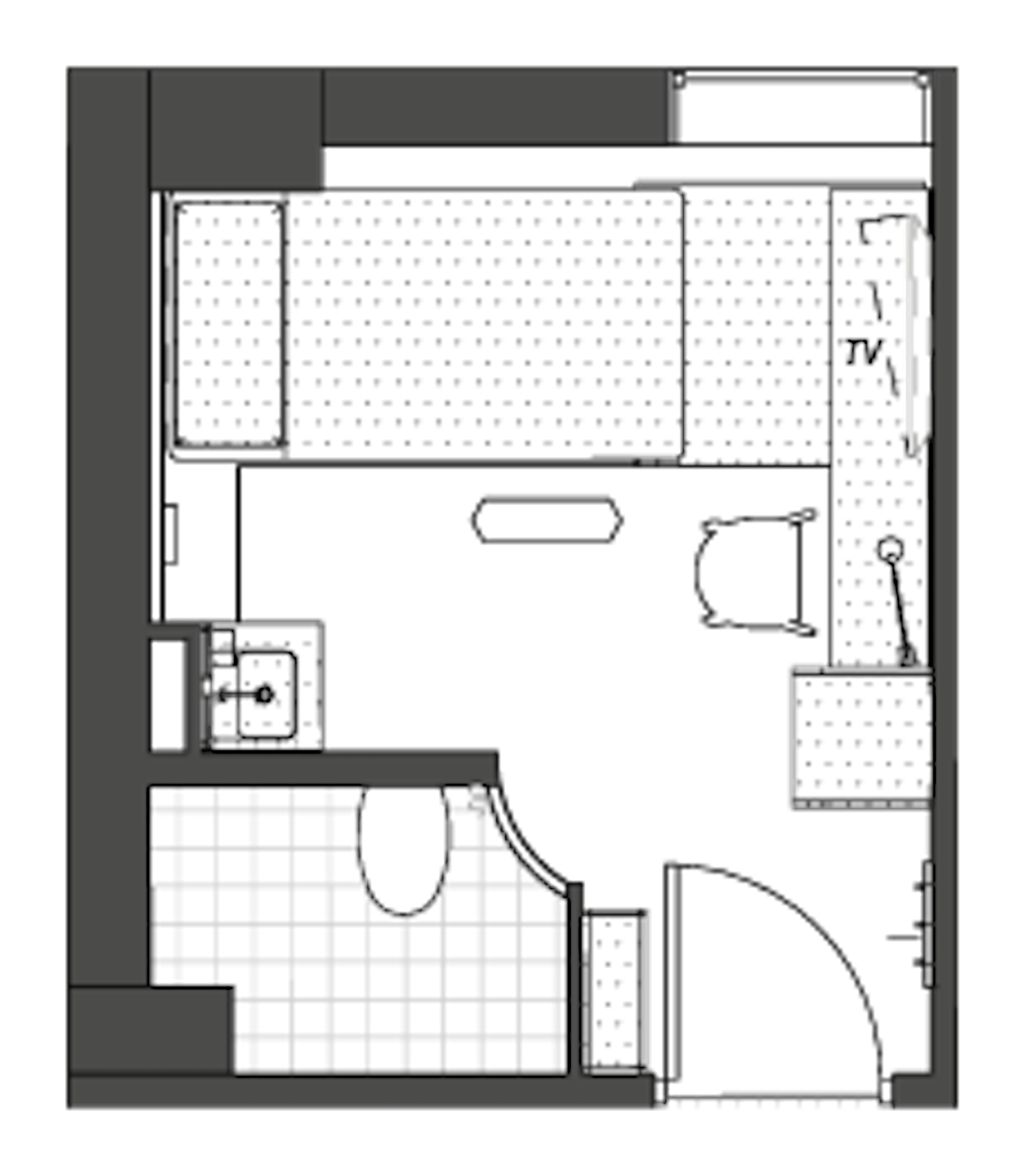 STUDIO DELUXE
Spread out and get comfy in our fully equipped Studio Deluxe which offers a choice of a 2-metre long double bed or a queen bed, along with a 43" smart TV, a vanity and ample storage space. All decked out to set you up for success and let you get some great quality zzz's!
Max. capacity: 2 persons
- Studio Deluxe (13 sqm)

Comfy bed / Desk / Under-bed storage

Smart TV / High speed Wi-Fi

En-suite bathroom

Storage rack / Wardrobe

Microwave / Kettle / Bar Fridge

Power sockets
| Rates | <13 weeks | 13 weeks + | 44 weeks + |
| --- | --- | --- | --- |
| Studio Deluxe | $525/week | $462/week | $420/week |
| Studio Deluxe (Double Occupancy) | $595/week | $532/week | $490/week |